Introducing Sections for Shopify Themes
At Shopify, we're always looking for ways to make the lives of our merchants and partners easier. Our development team is constantly revisiting the functionality of our platform to discover new ways we can enrich the experience of building an online store.
In our mission to make that a reality, we're happy to introduce a new feature that will make Shopify Themes more customizable than ever before: sections.
Sections let you empower merchants by giving them greater flexibility when customizing their online store. This new feature allows them to easily add or move content on their homepage with just a few clicks.
We believe this addition will help streamline your development workflow and simplify the way you hand off stores to your clients.
Enhanced theme customization with sections
Think of sections as individual, customizable components of a theme. Within each section, you or your client can easily add, reorder, and remove chunks of content such as products, slideshows, videos, or collections.
You can preview your changes in real-time in either desktop or mobile view, offering more options to test our updated layouts in Shopify Themes on the fly.
Here's how easy it is to add new sections to a theme: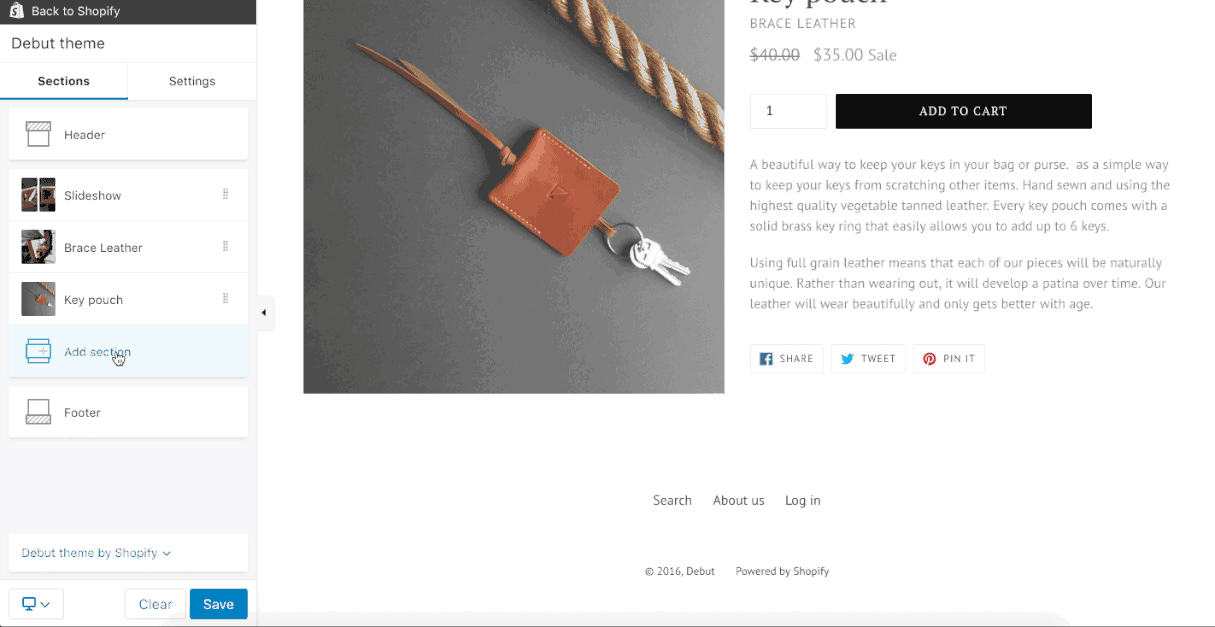 It's just as simple to reorder existing sections: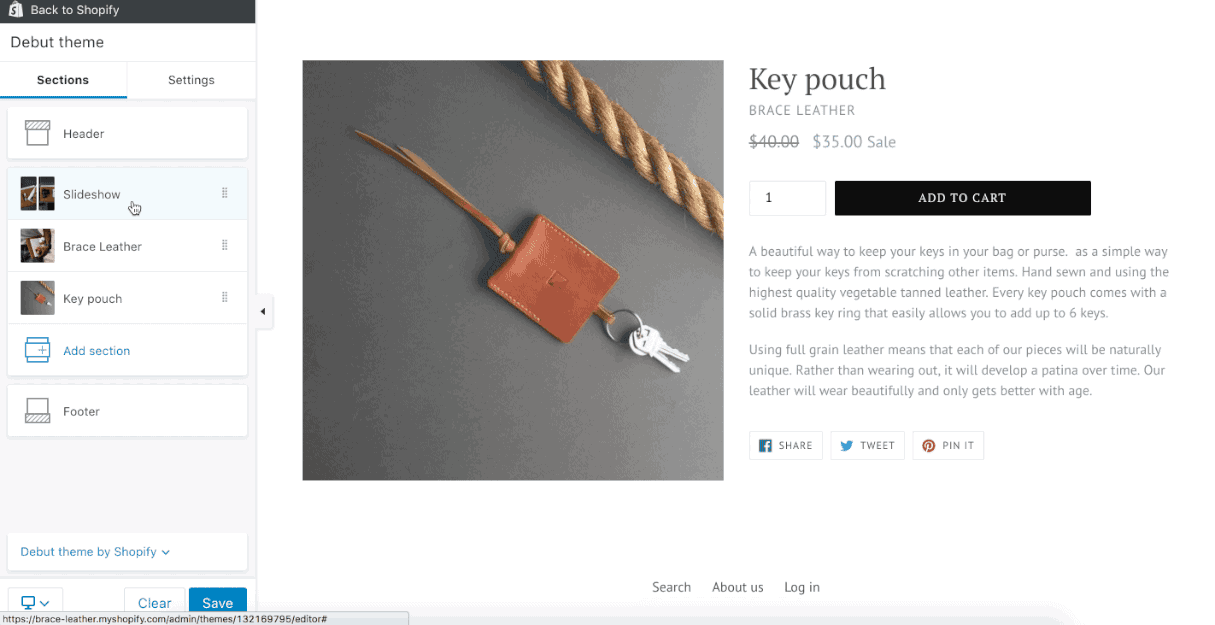 We've also made editing content within sections a breeze: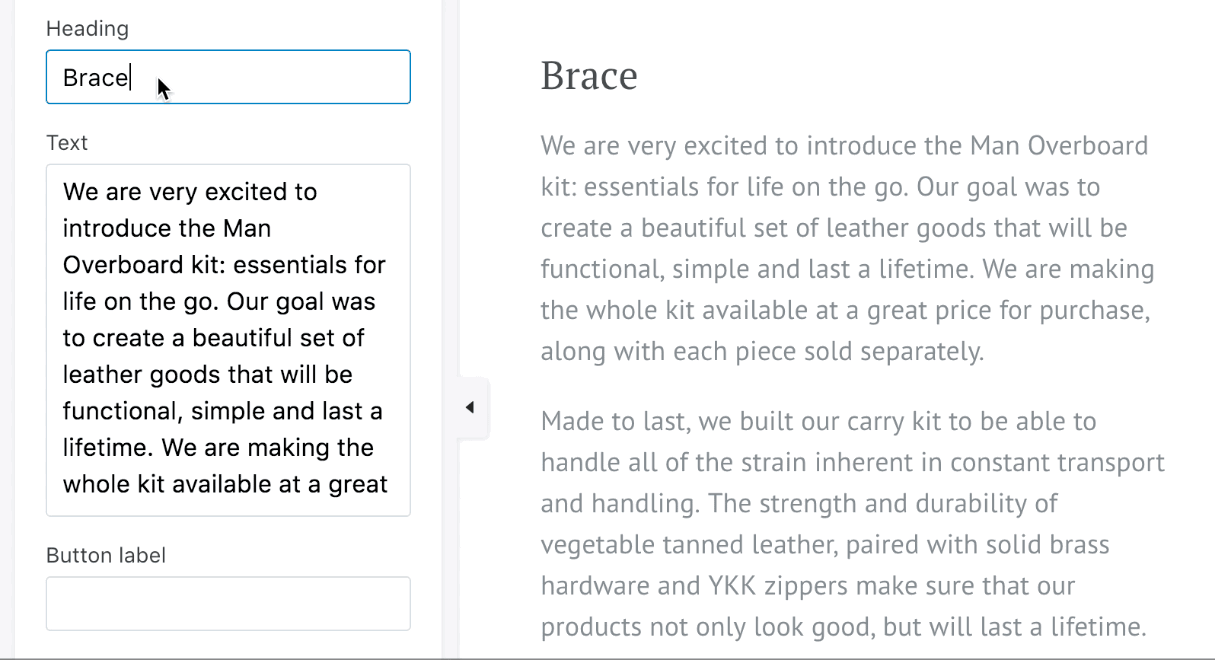 We will guide how to use these sections in our theme. Please select item in Left Navigation to read detail
Header/Footer Sections

Home Page Sections

Collection Page

Product Detail Page

Blog & Article Page

CMS Page

Cart Page

Home Page